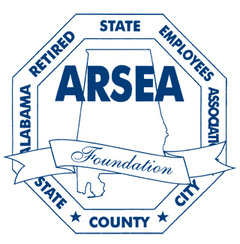 HOW TO PARTICIPATE
Our annual Christmas Open House and Silent Auction benefiting the ARSEA Foundation will take place at the association office, located at 450 South Union Street in Montgomery, on Wednesday, December 14th from noon until 6:00 p.m.
Our Christmas Open House is the perfect opportunity to meet and mingle with other members and leaders from across the state. Many of Alabama's constitutional officers and legislators, as well as RSA and SEIB staff members, and other service and benefit providers, join us for the event. There will be refreshments and wonderful items to bid on and win to help support the ARSEA Foundation.
Among items available for bids are works by Dr. Jim Morris, tickets to popular destinations, holiday gift baskets, jewelry, handcrafted items, Christmas décor, electronics and overnight stays at hotels and resorts.
If you are unable to attend you can still participate by proxy. When you make a proxy bid, you will designate the maximum amount that you would be willing to bid on an item and you authorize our staff to bid in $10 increments on your behalf. Winners who are not present will be notified by phone. Call our office at 334-834-9116 to place a proxy bid on an item. Bid sheets can also be submitted by simply taking a photograph of your completed bid sheet with your smartphone and attaching it to an e-mail to retire@arsea.org.
Members can also support the Silent Auction by donating an item or making a "Shop for Me" monetary donation. To participate, make checks payable to the ARSEA Foundation Silent Auction and mail them to 450 South Union Street, Montgomery, AL 36104, or you may donate using a credit or debit card online using this link: Donate via our secure website connection.