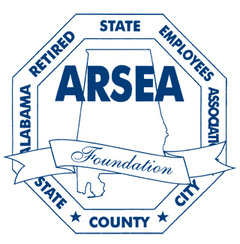 Thank You for Your 2020 ARSEA Foundation Contributions
The ARSEA Foundation Board would like to thank everyone who contributed to the ARSEA Foundation in 2020. Through your generous donations the Foundation was able to contribute $500 to each of the 13 Alabama Area Agencies on Aging (AAAs).
During the pandemic, the AAAs experienced a strain on their nutrition centers and Meals on Wheels budgets. With so many seniors unable to get needed assistance due to isolation and because they found themselves homebound, deliveries were on the rise. We received several thank you letters and calls from AAA directors who were grateful for the financial contributions.
Your funds were used to deliver groceries, cleaning supplies and masks when they were difficult to obtain. Microwaves were provided to homebound seniors who did not have a working oven to heat up their frozen meal deliveries. As adjustments were made during this unprecedented time, your contributions were used to improve the circumstances of seniors in need of assistance.
The ARSEA Foundation is a registered 501(c)(3) organization, and contributions are tax deductible to the extent permitted by law.
For more information about the Foundation, its programs, or how to make a donation, please visit www.arsea.org, e-mail retire@arsea.org or call our office at 800-844-7732.
Thank you to everyone who donated in 2020
Elizabeth Abernathy
Nell Bedford
Gene Brown
Richard Cater
Bob Childree
James Coman
Rebekah Cornelison
Cynthia Dillard
Jerry Fielding
Thomas Flowers
Warner Floyd
Mike Gillespie
Norris Green
Peggy Harris
Thera Herring
Ella Jones
Buck Lee
Macon County Chapter
Ken Mahan
Ken Mays
Robert McCollough
Carolyn Middleton
Flora Milton
Walter Moore
Rex Reynolds
Jeff Sparks
Mike Sparks
Winkler Sims
Cynthia Thomas
John Tripp